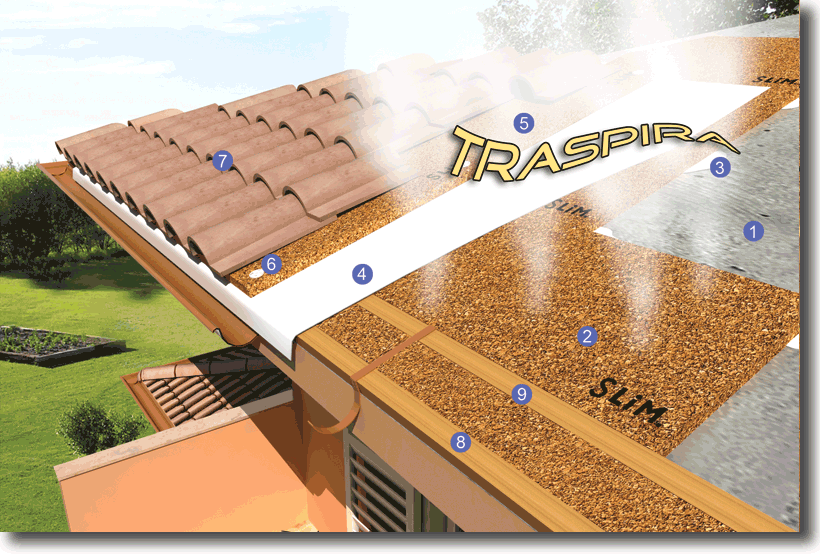 Stratigraphy
1) Concrete screed
2) SLIM panel blocked with glue
3) Glue point
4) Traspirating sheath
5) SLIM panel
6) PVC stopper
7) Roofing
8) Roof gutter line
9) Listel to screw the first roofing tile
Suggestions
Non-ventilated roof, made with one or more layers of cork laid with staggered joints and fastened with glue and dowels at certain points.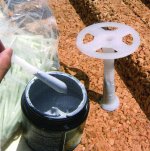 Block the stopper with liquid glue
Voci di capitolato
L'isolamento della copertura verrà eseguito con un (doppio) strato di pannelli di sughero naturale compresso ad alta frequenza SENZA COLLANTI (tipo SLIM) di colore biondo e del peso di 140/160 kg/mc circa e dello spessore di cm… posati con i giunti ben accostati tra loro (sfalsati) e fissati con punti di colla, chiodi o stopper. È consigliabile avere comunque un "bordo di contenimento" perimetrale sulla linea di gronda.