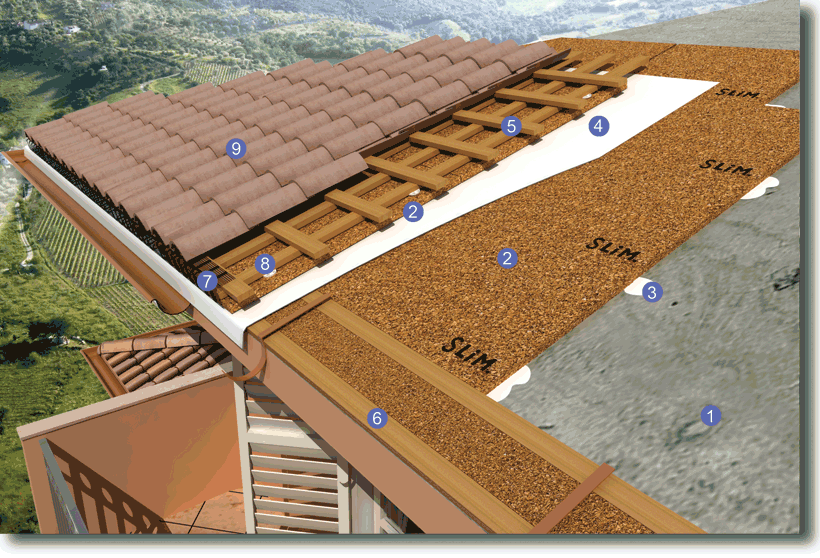 Stratigraphy
1) Concrete screed
2) SLIM cork panel
3) Glue point
4) Traspirating sheath
5) Warp with wooden listels
6) Roof gutter line
7) Ventilation net, sparrow shield
8) PVC stopper
9) Roofing
Suggestions
Ventilated roof with warp in wooden listels.
Great ventilation.
For any type of roofing.
Voci di capitolato
L'isolamento della copertura verrà eseguito utilizzando pannelli SLIM in sughero naturale compresso in alta frequenza senza collanti di colore biondo, del peso di 140-160 kg/mc circa e dello spessore variabile da 2 a 10 cm. eventualmente sovrapposti ad un altro strato di pannelli tipo SLIM. Tutto fissato alla struttura di copertura con colla e stopper in PVC.
Prima della posa del manto in TEGOLE occorrerà predisporre una semplice orditura di listelli di legno e fissata alla struttura di copertura con viti od altro. Le tegole verranno semplicemente appoggiate ed ancorate ai predetti listelli.