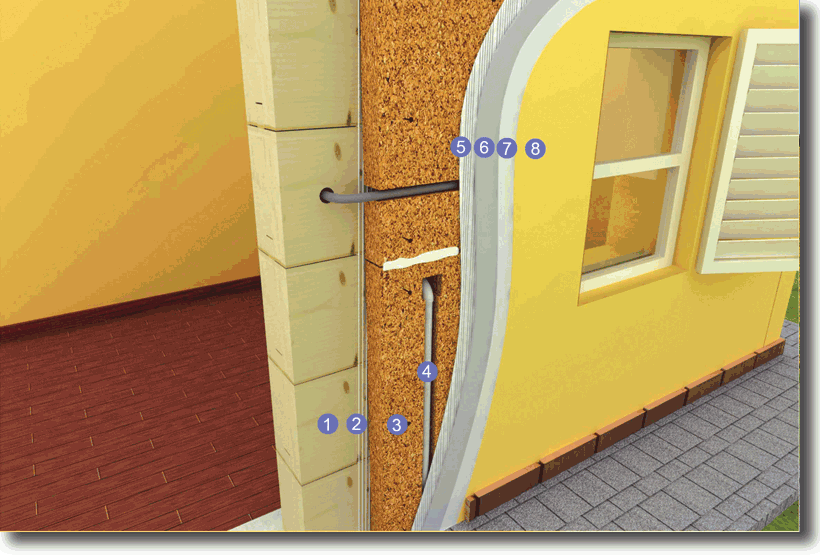 Stratigraphy
1) Wooden planks
2) Glue (adhesive) W68
3) Cork panel
4) Tracks for systems on Cork
5) Net in glass fibre
6) Glue (adhesive)
7) Thin plaster
8) Traspirating paint
With LIS panels create electrical and hydraulic systems become incredibly fast!
Suggestions
Over-coat insulation on wood boarding to achieve a "total" ecological solution.
It will be easier to make electric and hydraulic systems without having to work on the wooden walls.
Discover the benefits of breathability with cork + wood!